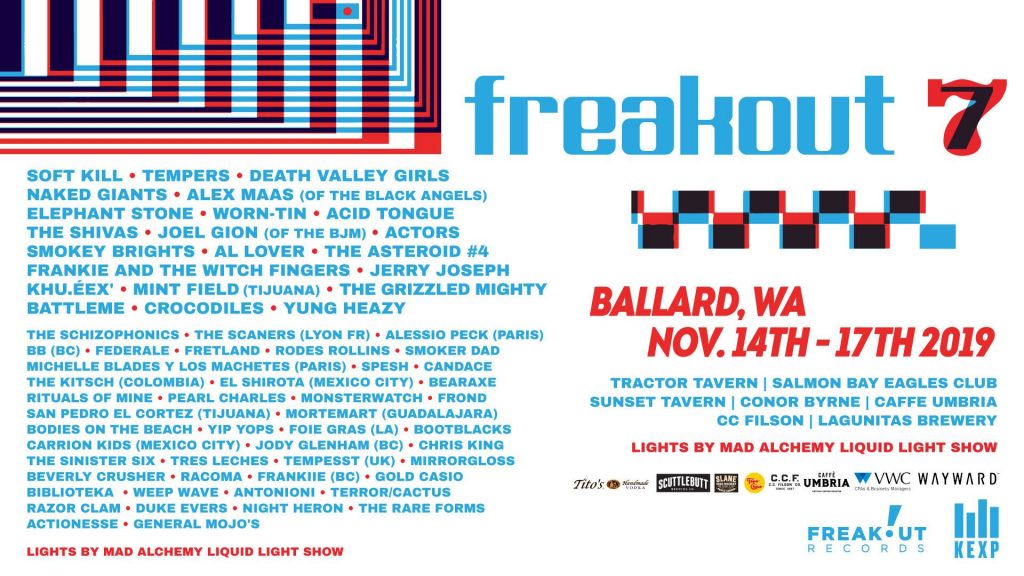 This season we filmed a big ol' show with Acid Tongue (and friends from Freakout Records), and we're pleased to announce that the episode will be airing shortly before Freakout Fest 7! The lineup this year is pretty fire, and we can't wait to see all our friends out in Ballard.
See the lineup:
Soft Kill
Tempers
Death Valley Girls
Naked Giants
Alex Mass (of The Black Angels)
Elephant Stone
Joel Gion (of The Brian Jonestown Massacre)
The Shivas
Worn-Tin
Acid Tongue
Smokey Brights
Yung Heazy
Jerry Joseph
Rituals of Mine
ACTORS
Frankie and the Witch Fingers
Al Lover
Battleme
Khu.éex'
The Asteroid No.4
MINT FIELD
The Grizzled Mighty
The Schizophonics
MONSTERWATCH
FRANKIIE
San Pedro el Cortez
The Kitsch
And Many Many more!
For tickets, visit Strangertickets.com